Kristi McLelland's Sabbath Class
Every Thursday, from 04/11/2019 to 05/23/2019, 6:30 PM - 8:30 PM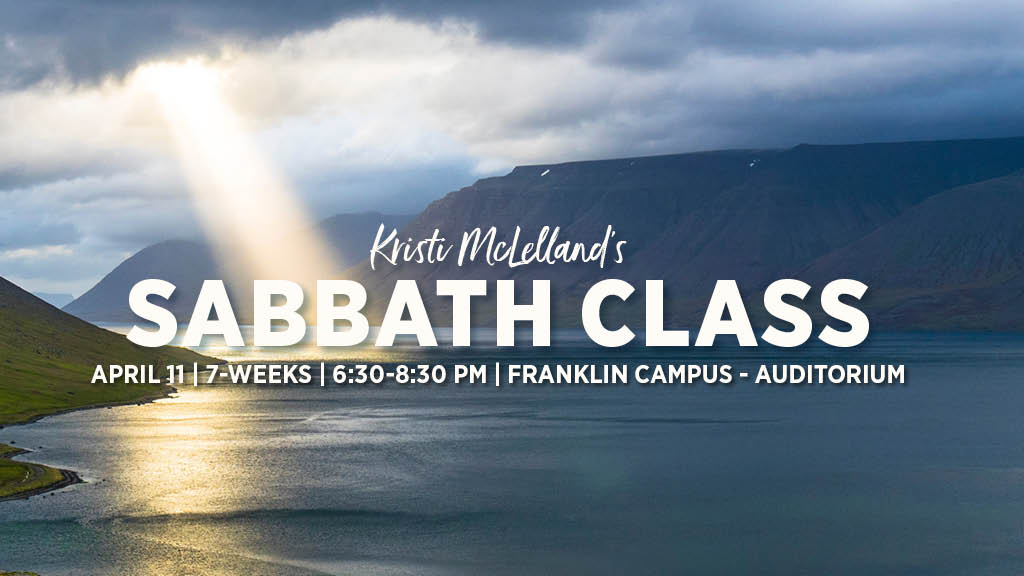 When was the last time you truly took a sabbath? Join us beginning April 11, for Kristi McLellan's 7-week Sabbath Class.
Kristi McLelland is a speaker, teacher, and professor at Williamson College. Since completing her Masters in Christian Education at Dallas Theological Seminary, she has dedicated her life to teaching people how to study the Bible for themselves, teaching, preaching, discipleship, writing about how God is better than we ever knew by teaching the Bible through a Middle Eastern lens.
Her teaching focuses heavily on the idea that believers need to be postured to receive what God is saying and the best way to experience scripture is communally. Kristi teaches about the goodness of God, experienced through table fellowship, practicing hospitality and collaborative wisdom.
Childcare is available upon reservation. $10 per child for the entire series with a family max of $30.