Come to the Table
Thursday, September 19, 2019, 7:00 PM - 9:00 PM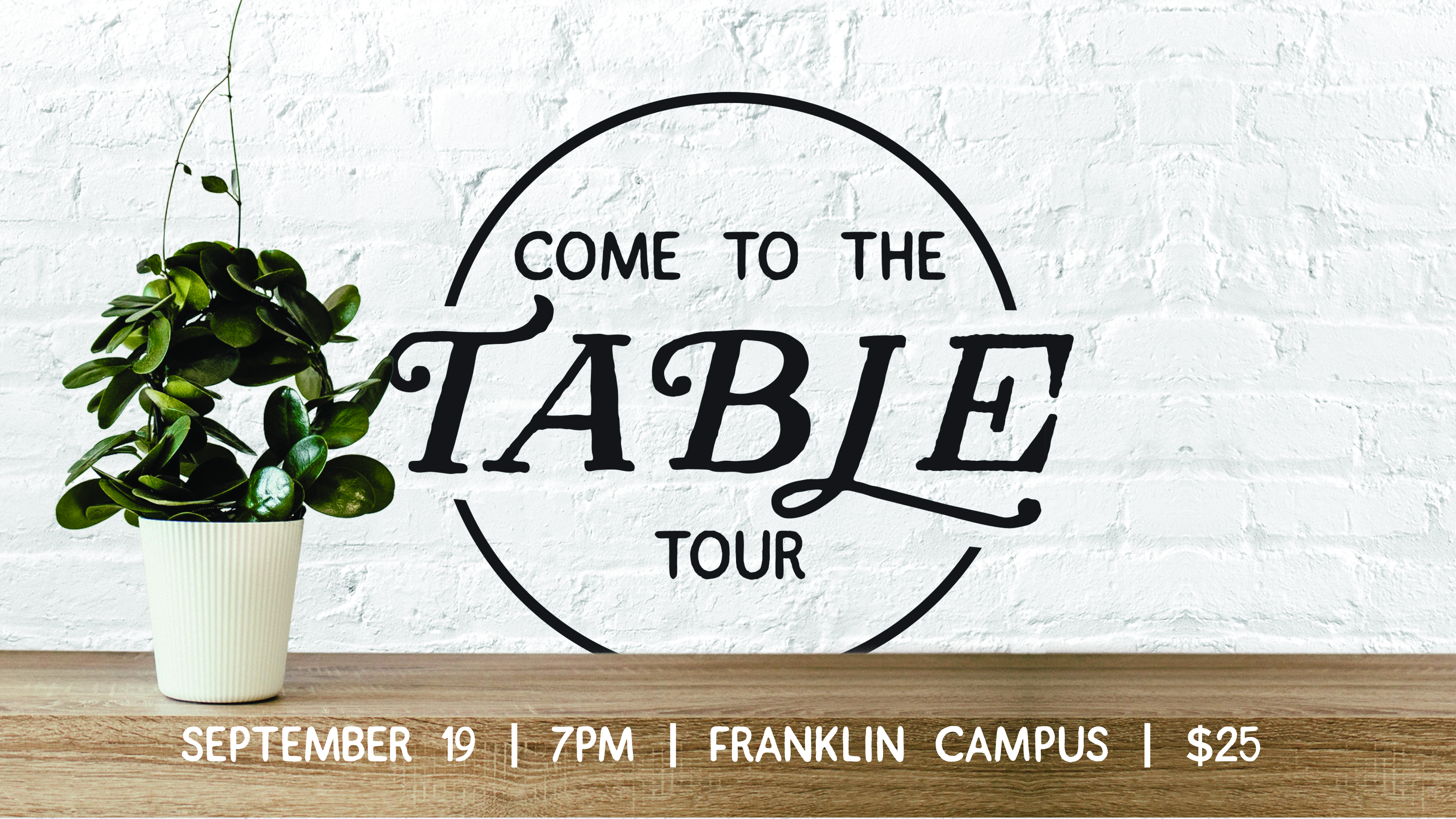 Join us for a night of laughter, digging into Scripture, and cooking around the table together. We're so excited to invite you to a new kind of experience than you've had before-one where you're introduced to our personal worlds and invited to be a part of them. Have you ever doubted that you're welcome at the table? Afraid to even try? Unsure what community and faith look like? Come spend some time with us; we've saved a seat just for you.
Come to the Table is sold out at this time.
We are enlisting volunteers to host this incredible night. There are shifts during the day as well as during the event. As a volunteer, there may be opportunities to see parts of the show.