Seed Planting Mom
Saturday, May 02, 2020, 1:00 PM - 4:30 PM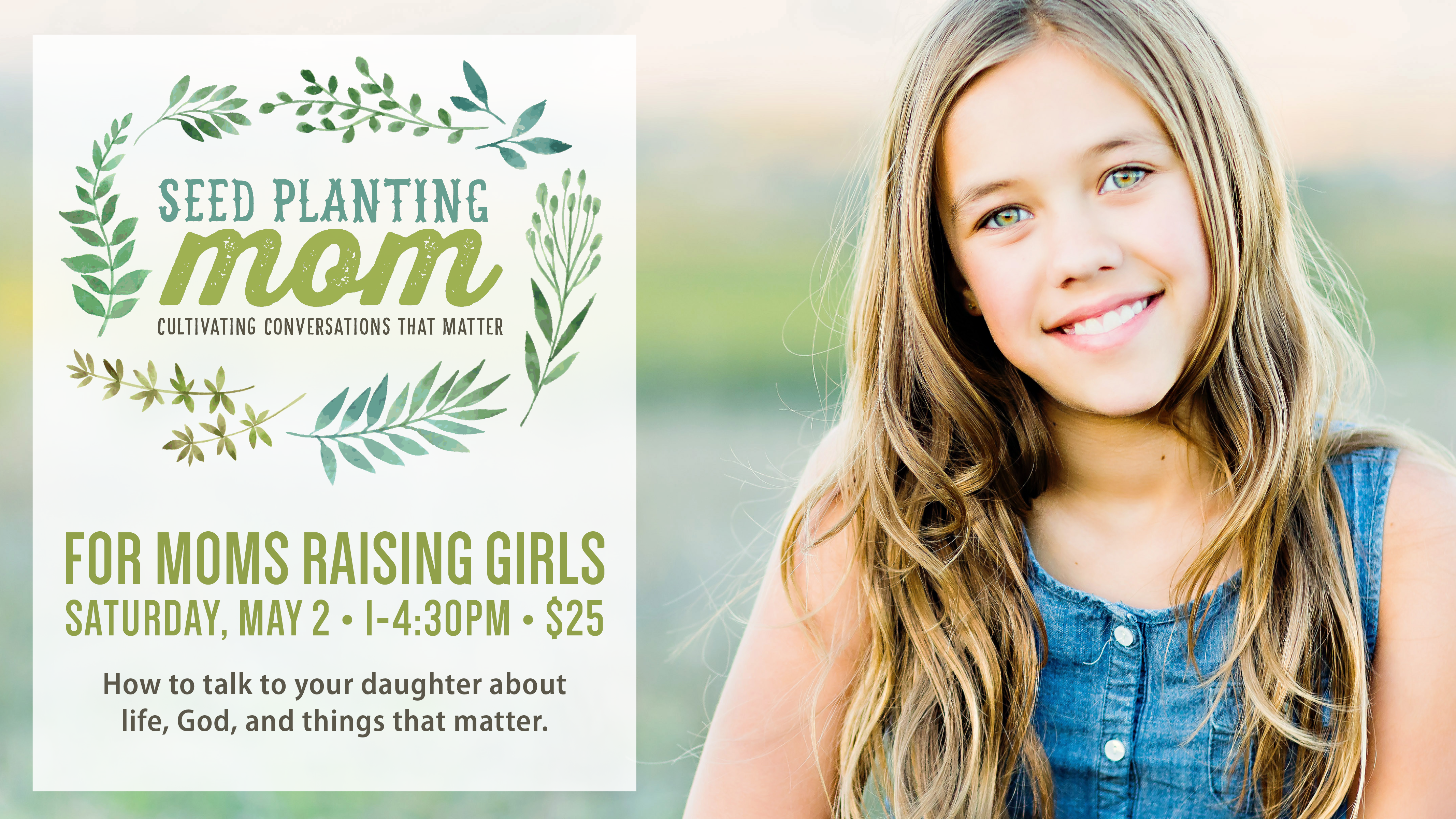 Moms of daughters, join us at our Franklin Campus to gain practical tools and tangible next steps to cultivate conversations that matter with your daughter about what she believes about herself and her God.
---
Have you started thinking about when to have talks with your daughter about her body changing and developing? Her appearance? Puberty? Are you terrified or just need some encouragement in how to do this?
JOIN US FOR A TIME TO CONNECT AS MOMS RAISING DAUGHTERS.

Some of the topics that will be covered:
Identity in Christ
God's Unique Design of Anatomy & Puberty
Health: physical, emotional & spiritual
Relationships & Communication
Sexuality and God's Plan
And more!
---
For questions contact Molly Westmoreland.