Amazon Mission Trip
Saturday, March 12, 2022 - Saturday, March 19, 2022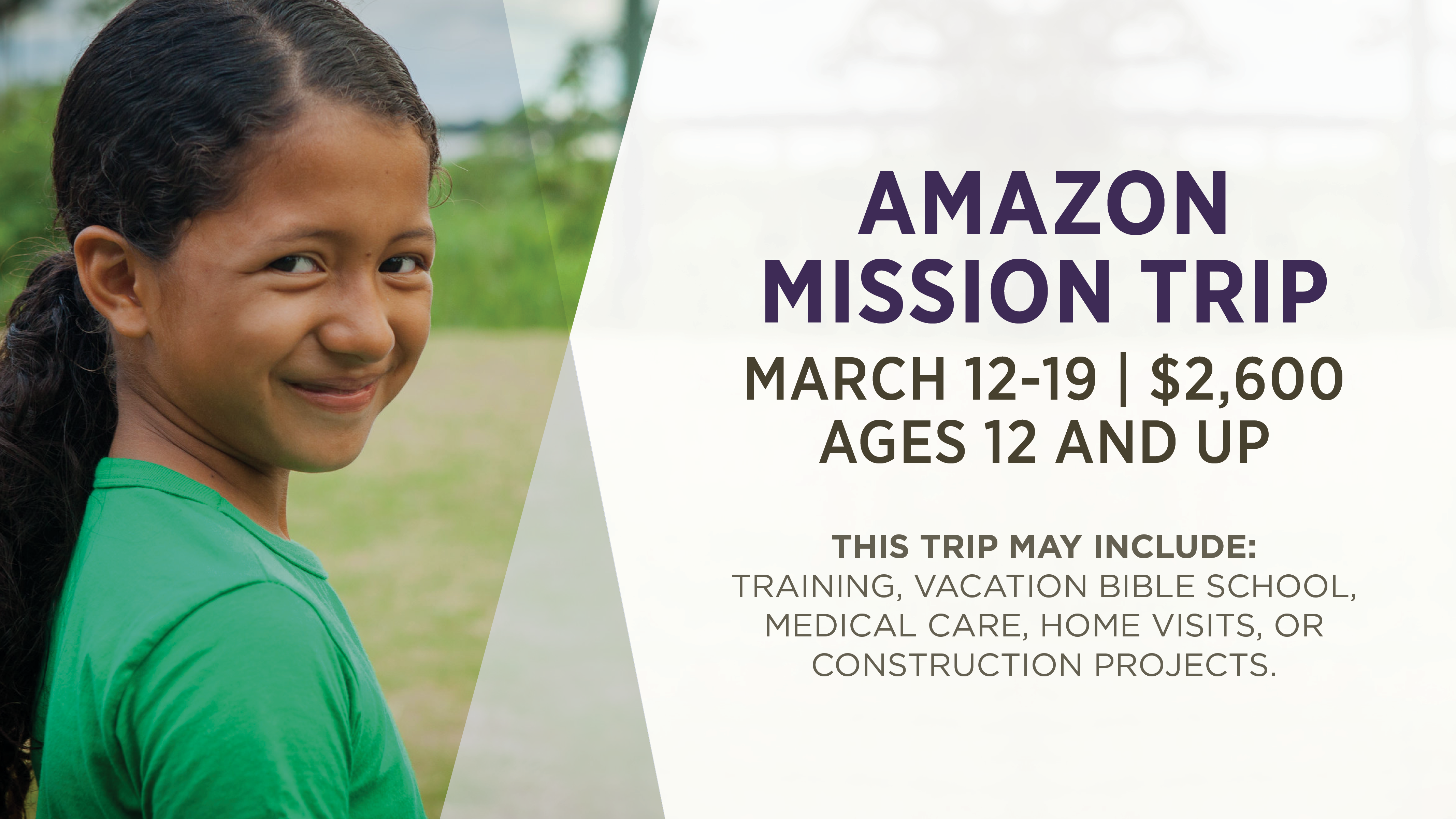 When: Spring Break 2022 March 12-19
Who: Anyone ready to go on mission (12 and up)(must be vaccinated for this trip).
What: Expect to travel up and down the Amazon, Solimões and Negro Rivers on a double-decker boat called the Discovery that serves as both housing and transportation. You will see long stretches of uninhabited waterway connecting remote villages, towns and isolated homes along the banks. Every trip we make will have a specific service mission at its core. This may include training, vacation bible study programming with kids, medical care, home visits and construction projects. Our teams always bring the love of Jesus and share the Good News
Cost: Estimated: $2,600 There is a $500 non-refundable deposit required to reserve your spot.
If you have any questions, please email Ashley Fox.