Premarital Counseling Course
Saturday, January 29, 2022, 8:00 AM - 12:00 PM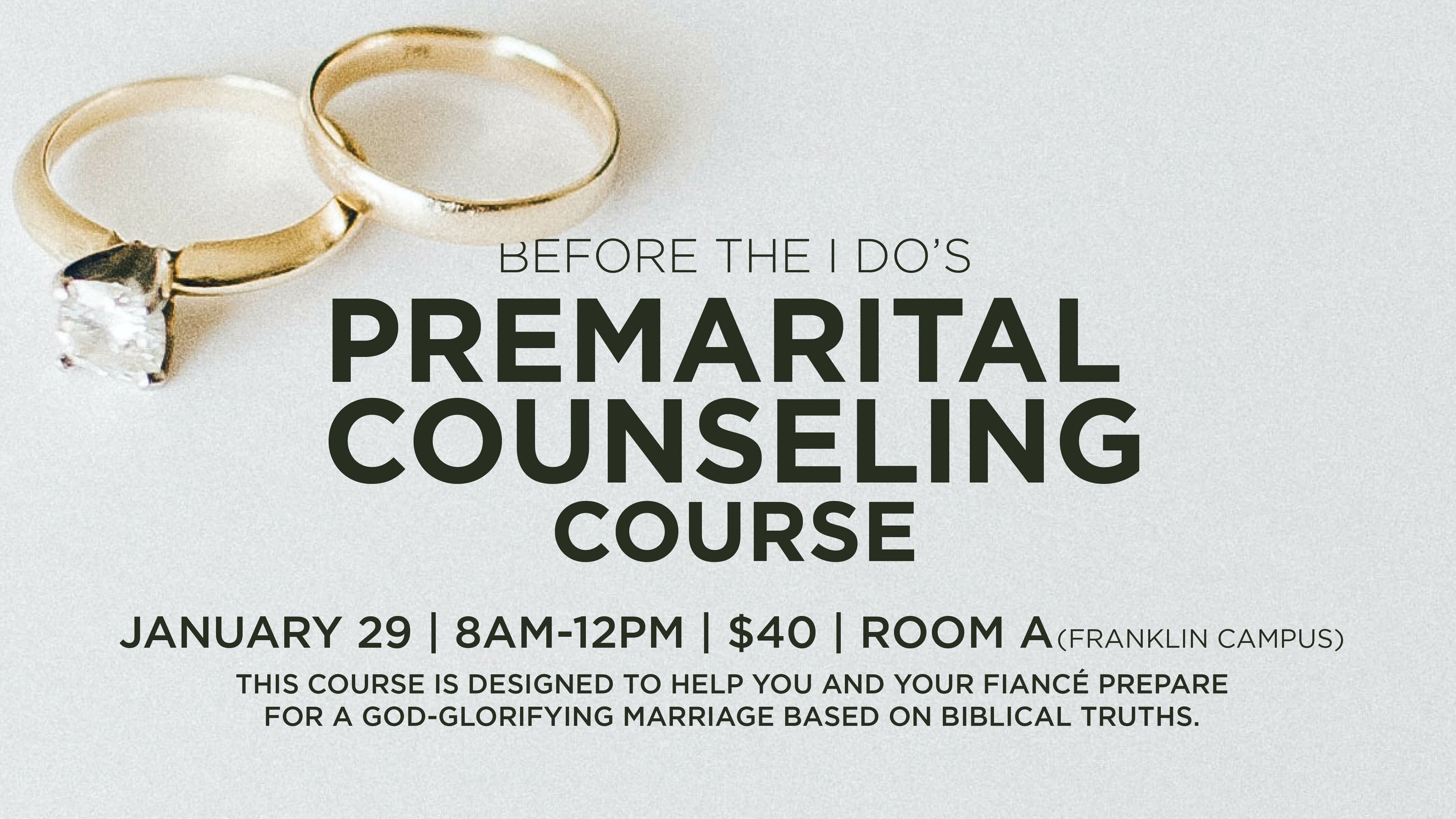 Are you engaged or considering an upcoming engagement? Join us for a 4-hour premarital counseling course to help prepare you for a lasting, loving relationship centered on Jesus Christ. Using the Prepare-Enrich curriculum, each couple will receive a personalized report of relationship strength and growth areas, as well as couple's activities tailored to grow your relationship as you prepare for marriage. In addition, each couple will have the opportunity to schedule an individual counseling session after course completion.
The $40 per couple will cover the 4-hour group course, an individual couple's counseling session, the Prepare-Enrich premarital assessment, a personalized Couple's Report, Couple's Workbook, and a Certificate of Completion for a marriage license.
If you have any questions please contact Kathy Koon.
Registration is now closed.