Sounds of Christmas
Saturday, December 10, 2022, 3:00 PM - 8:00 PM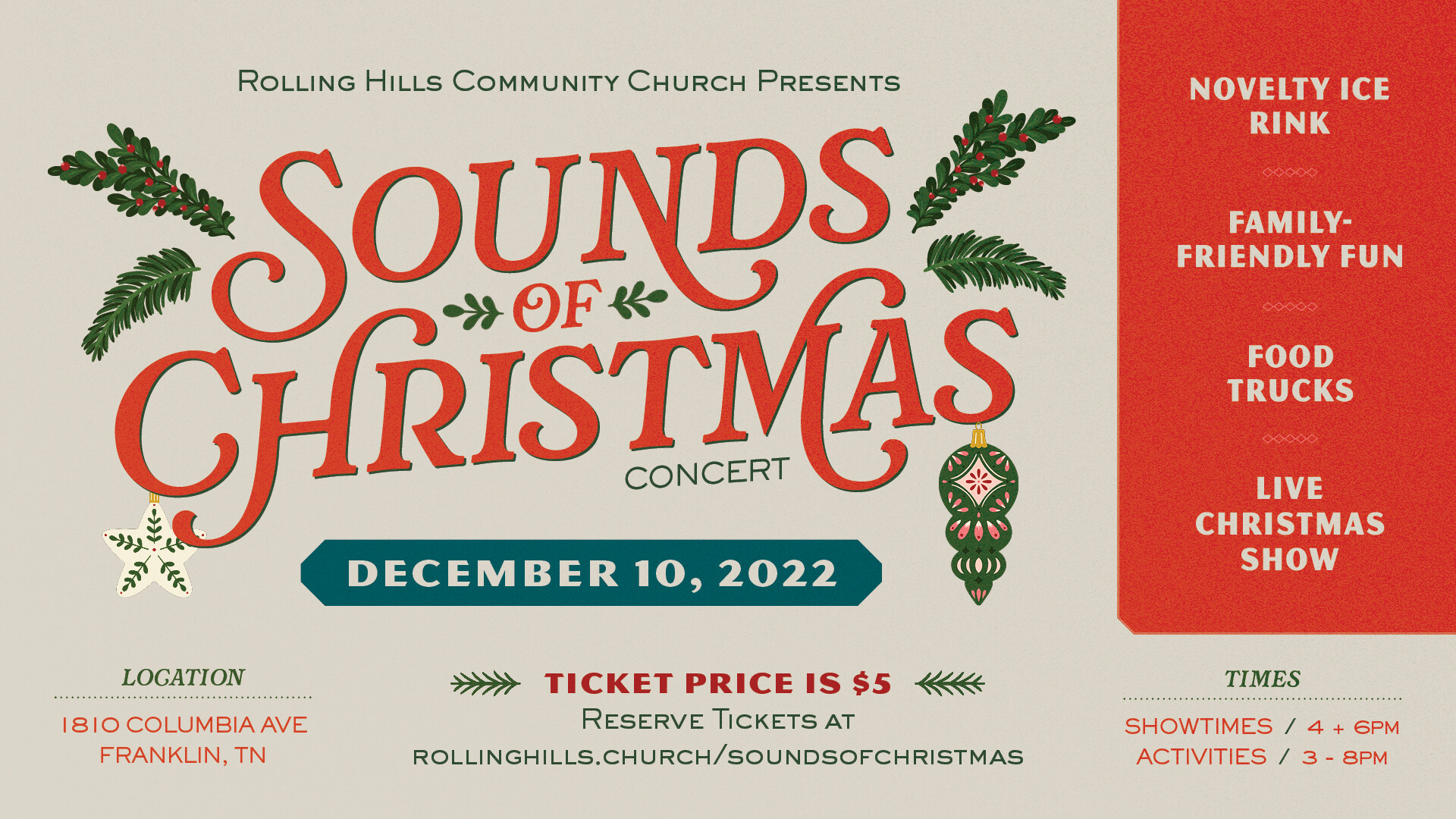 DECEMBER 10 | FRANKLIN CAMPUS
ACTIVITIES | 3-8PM
CONCERTS | 4 & 6PM

Come one, come all! The 8th annual Sounds of Christmas concert returns on Saturday, December 10 at 4 & 6pm. Get your tickets now for only $5! Plan on coming early or staying late to enjoy our novelty ICE RINK, food trucks, and other holiday family activities between the hours of 3-8pm. You are encouraged to select the showing you would like to attend and enjoy all of the other activities either before or after your chosen showtime.
Sounds of Christmas is also a special opportunity for you to invite! We know that you'll want to bring your friends, family, neighbors, and coworkers to celebrate everything we enjoy about the season and to hear the Good News of Jesus. Plan to make this an occasion to reconnect with friends you haven't spent time with in a while, or bring someone you've been trying to share your faith with – let's make this a night to invite, connect, and share Jesus.
We can't wait to see you there!