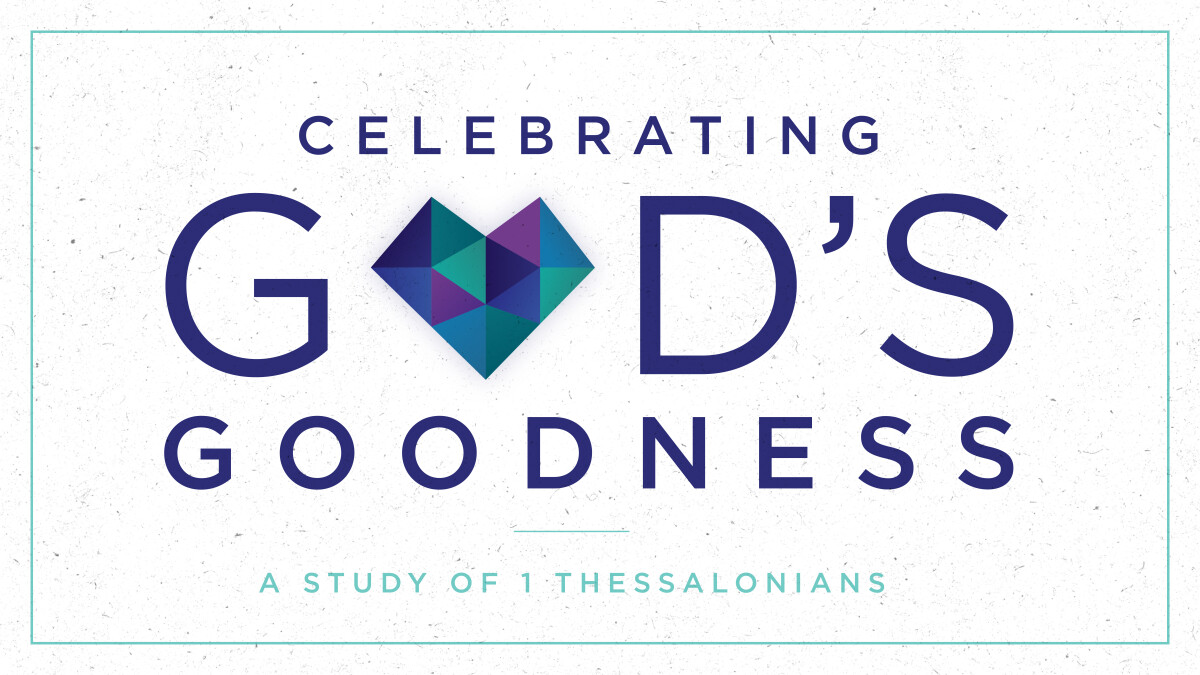 Series Home
Sermon Archive
Sermon Info
Summary
Cultivating a life of gratitude in a world that is fast-paced, filled with instant gratification, more division than ever before, and uncertainty can be difficult – especially when there is suffering. The Apostle Paul reminds us that even in the midst of suffering we can celebrate the goodness of God. When we know Jesus personally, experience His radical grace, and view life through the lens of eternity, it changes our perspective and allows us to see purpose, even in the pain.
Content
Celebrating the Spread of The Gospel
What fills your heart with joy, excitement and motivation? What do you find yourself celebrating? In our own lives we celebrate all kinds of events: game-winning touchdowns, aced math tests, new engagements. We celebrate all these great things by telling others about them! The Titans fan cheers and high fives his neighbor, and the report card goes on the fridge, and wedding invitations hit the mailboxes. As the church, we have plenty to celebrate too. What we celebrate the most is the spread of the Gospel, and how Jesus changes lives!
Romans 10:10 reads, "For it is with your heart that you believe and are justified, and it is with your mouth that you profess your faith and are saved." What is in our heart will flow out into our attitudes and actions. Our love of God in our hearts can be revealed through the words we speak and our interactions with His people. In Thessalonians 2:13 Paul writes, "We also thank God continually because, when you received the word of God… you accepted it not as a human word, but as it actually is, the word of God, which is indeed at work in you who believe." To "receive" is an action far more holistic than intellectual understanding alone; it means to fully take into both our hearts and our minds. We are to experience the truths of the Gospel not as some empty slogan, or some sleepily recited lines, but as the transformative word of the Living God.
Knowing and Celebrating Our Salvation
What do we mean when we talk about our "salvation?" It's not only the rescue we receive when we come to accept Jesus, but it's also what truths we come to believe. Our salvation defines how we see God and his gift of Jesus, and how we see ourselves and our lives both before and in Christ. Importantly, our salvation is also a transformation of what we believe about others and their ability and need to share in our joy and life in Christ. The Gospel is central to our personal salvation, which is the story written every day until we go to be together with Jesus in heaven!
As Paul said, "the word of God [is] indeed at work in you who believe." The Gospel is not bound to pages alone, but comes alive in Christians. 1 Thessalonians 1:4-5 says, "For we know, brothers and sisters loved by God, that he has chosen you, because our gospel came to you not simply with words but also with power, with the Holy Spirit and deep conviction." We have the opportunity to play the part of the Christ-follower as we bring the story of what God has written in our hearts to this truth-starved world. Today, it is each of our turns to allow God to speak through us to reveal His love and truth to others.

Christians are Messengers of The Gospel

We are called not only to share the Gospel but to give witness to God's glory by sharing our lives. The witness isn't just about the message, but also the messenger God uses. We may feel that there are better people for the job of sharing the Christian faith with others, but God does not see us that way! Consider Paul: he ruthlessly persecuted Christians until he became one; yet God used even his story for good. The Gospel itself testifies to how we are born again in Jesus, and our stumbles don't disqualify us from sharing our salvation because Jesus has overcome sin! In fact, telling others about God's love for us despite our sinful nature witnesses to God's goodness!
Recognizing and communicating the goodness of God starts with the heart. 1 Peter 3:15 says, "but in your hearts honor Christ the Lord as holy, always being prepared to make a defense to anyone who asks you for a reason for the hope that is in you." Therefore we share the Gospel through our baptism: the public display of the symbolic death and rebirth that occurs when someone gives their life to Christ. We also share our stories, including our sufferings! 1 Peter 4:13 reads, "but rejoice to the extent that you partake of Christ's sufferings, that when His glory is revealed, you may also be glad with exceeding joy." The difficulties of our lives shrink before the joy we know God has in store for us. Ultimately, we submit to the Lord and the role of Christ-follower and Gospel messenger which he has chosen for us.
SUPPORTING RESOURCES: