WEEKLY PRACTICE
MISSIONAL-LIVING
PEOPLE OF GOD GROWING UP PRACTICES
< ALL PRACTICES GIVING >
---
God has called us all to REACH OUT to those He has placed around us.
But you will receive power when the Holy Spirit comes on you; and you will be My witnesses in Jerusalem, and in all Judea and Samaria, and to the ends of the Earth.
— Acts 1:8
---
God never gets the address wrong.
— Rosario Butterfield
God uses all of the other practices to remind and renew us of that mission to love everyone always with the Gospel.
THIS STARTS ON OUR STREET AND
FLOWS TO THE ENDS OF THE EARTH.
---
You live where you live for a reason. You work where you work for a reason. Your kids go to school where they do for a reason.
We all have circles of influence that God has intentionally placed us in.
Your circles of missional influence
include many people who:
NEED TO KNOW OF THE TRUTH OF THE GOSPEL.
Need to be reminded of the truth of the Gospel.
WHAT'S YOUR NEXT STEP?

Who is God calling you to love with the Gospel? Where is God calling you to go?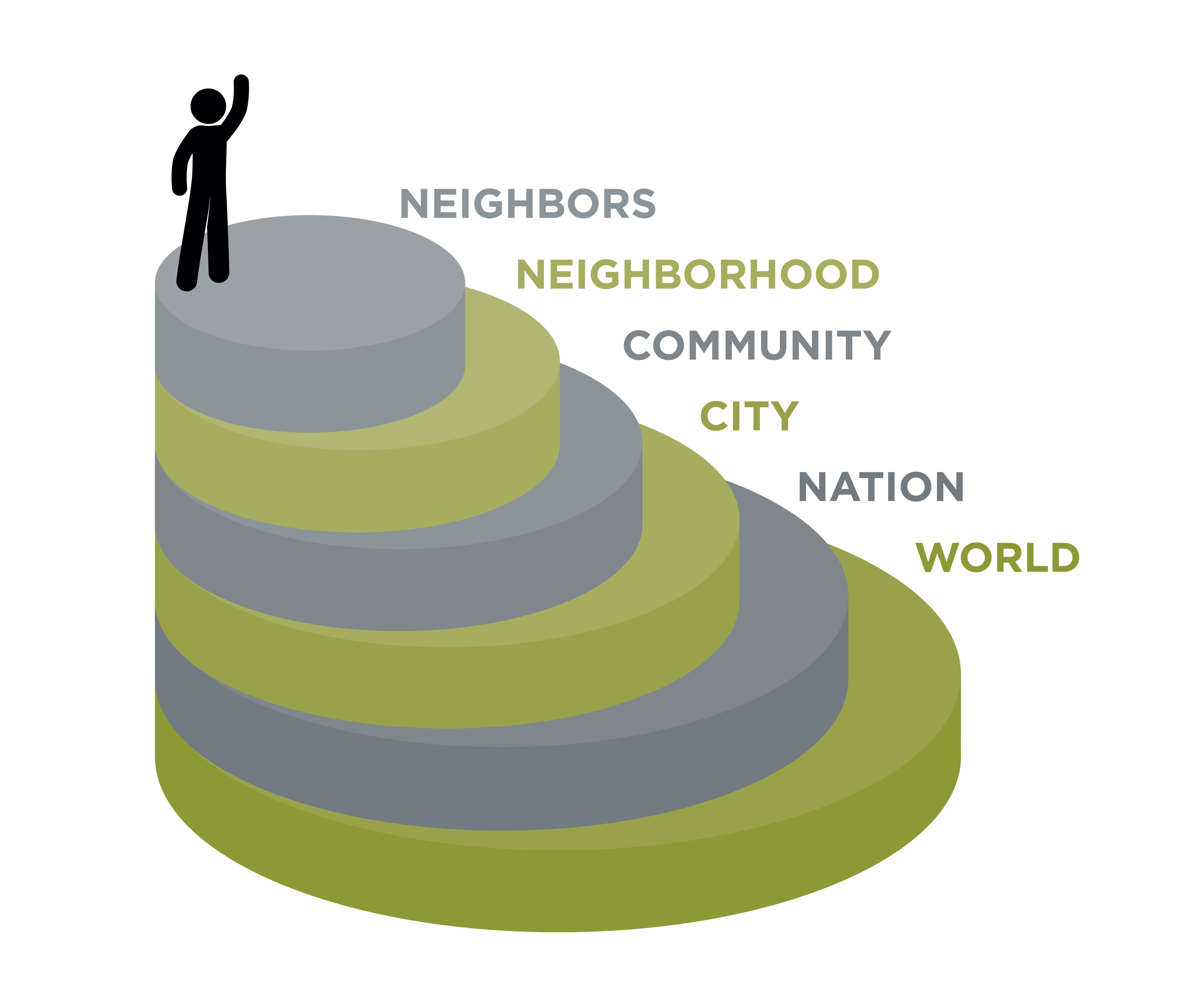 ---
EXTRA RESOURCES
---