PRACTICES
OF THE PEOPLE OF GOD
PEOPLE OF GOD GROWING UP
PRACTICES OVERVIEW
---
These are things
that we do
↓
DAILY
↓
WEEKLY
↓
MONTHLY.
---
Our practices are our physical and emotional patterns in life.
As we GROW UP, the rhythm of our lives change. Our practices change.
Throughout history, followers of Christ have been intentional about making core biblical practices a part of their regular life. When you see a growing Christian, you see these practices.
We do these practices not to earn our Salvation, but because of Salvation. These practices are not something we have to do.
They are something we get to do.
Therefore anyone who sets aside one of the least of these commands and teaches others accordingly will be called least in the Kingdom of Heaven, but whoever PRACTICES and teaches these commands will be called great in the Kingdom of Heaven.
— MATTHEW 5:19
---
Therefore everyone who hears these words of Mine and puts them into PRACTICE is like a wise man who built his house on the rock.
– MATTHEW 7:24
We get the privilege of meeting God in the rhythm of these practices.
The practices of the people of God are different from the practices of the world.
We practice what Jesus did.
We take the way He lived His life and the words He spoke and live them out.
---
To practice means to make it so.
We practice to make it so.
---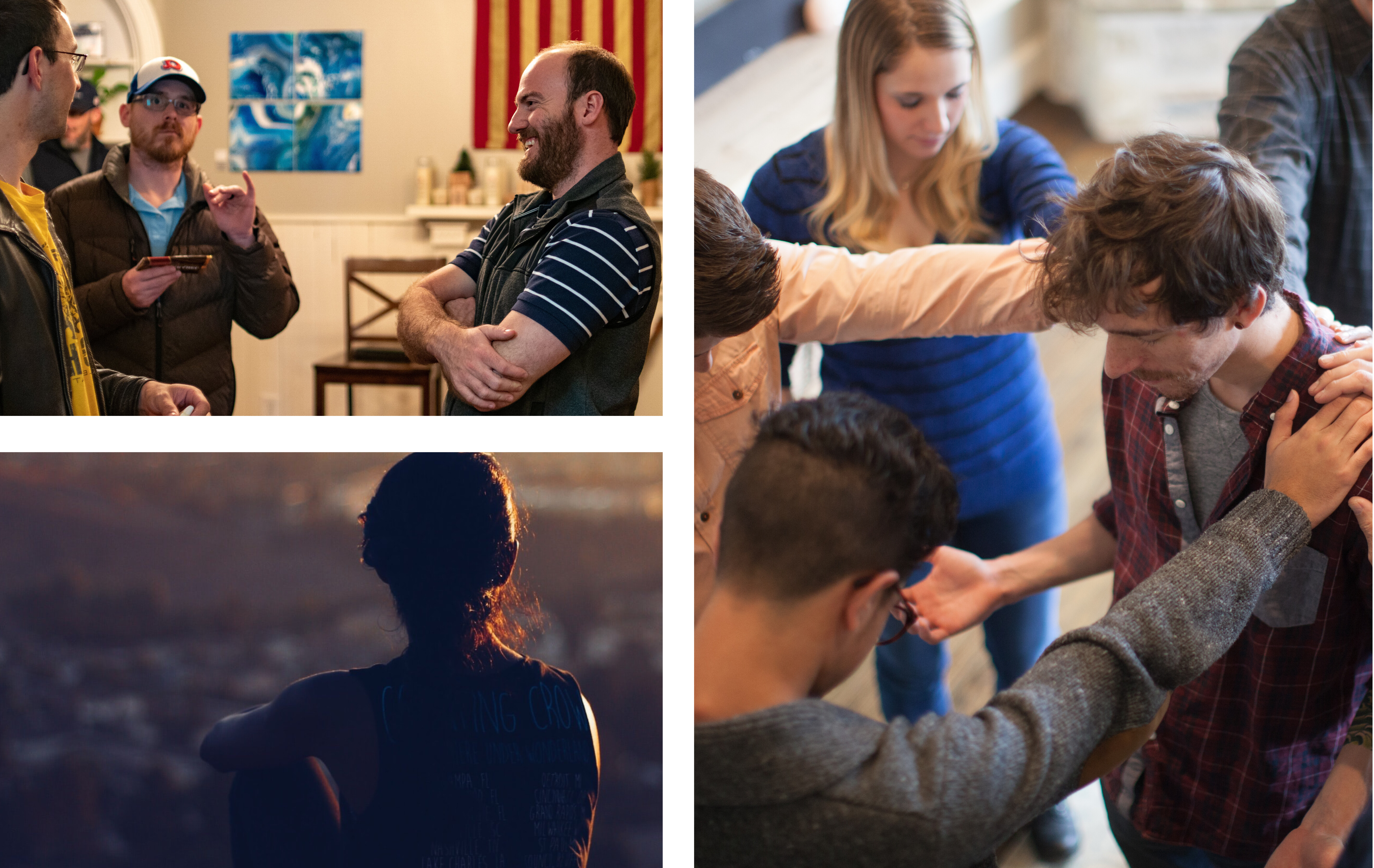 Habits form much more than our schedules: they form our hearts.
― JUSTIN WHITMEL EARLEY
↓
GOD USES THESE PRACTICES
TO CHANGE US
AND
TO CLARIFY OUR CREATED PURPOSE.
AS A RESULT, GOD USES US TO
CHANGE THE WORLD THROUGH THESE PRACTICES.
---
---
These practices help us to

GROW UP,


but they also mobilize us to

REACH OUT

and

GIVE ALL.


REACH OUT
Seek to reach as many people as possible with the love of Christ.
GROW UP
Become more like Christ.
GIVE ALL
Dedicate our lives to God.
---
EXTRA RESOURCES
---