WEEKLY PRACTICE
SERVICE
PEOPLE OF GOD GROWING UP PRACTICES
< ALL PRACTICES COMMUNITY >
---
Do nothing out of selfish ambition or vain conceit. Rather, in humility value others above yourselves, not looking to your own interests but each of you to the interests of the others.
— Philippians 2:3-4
---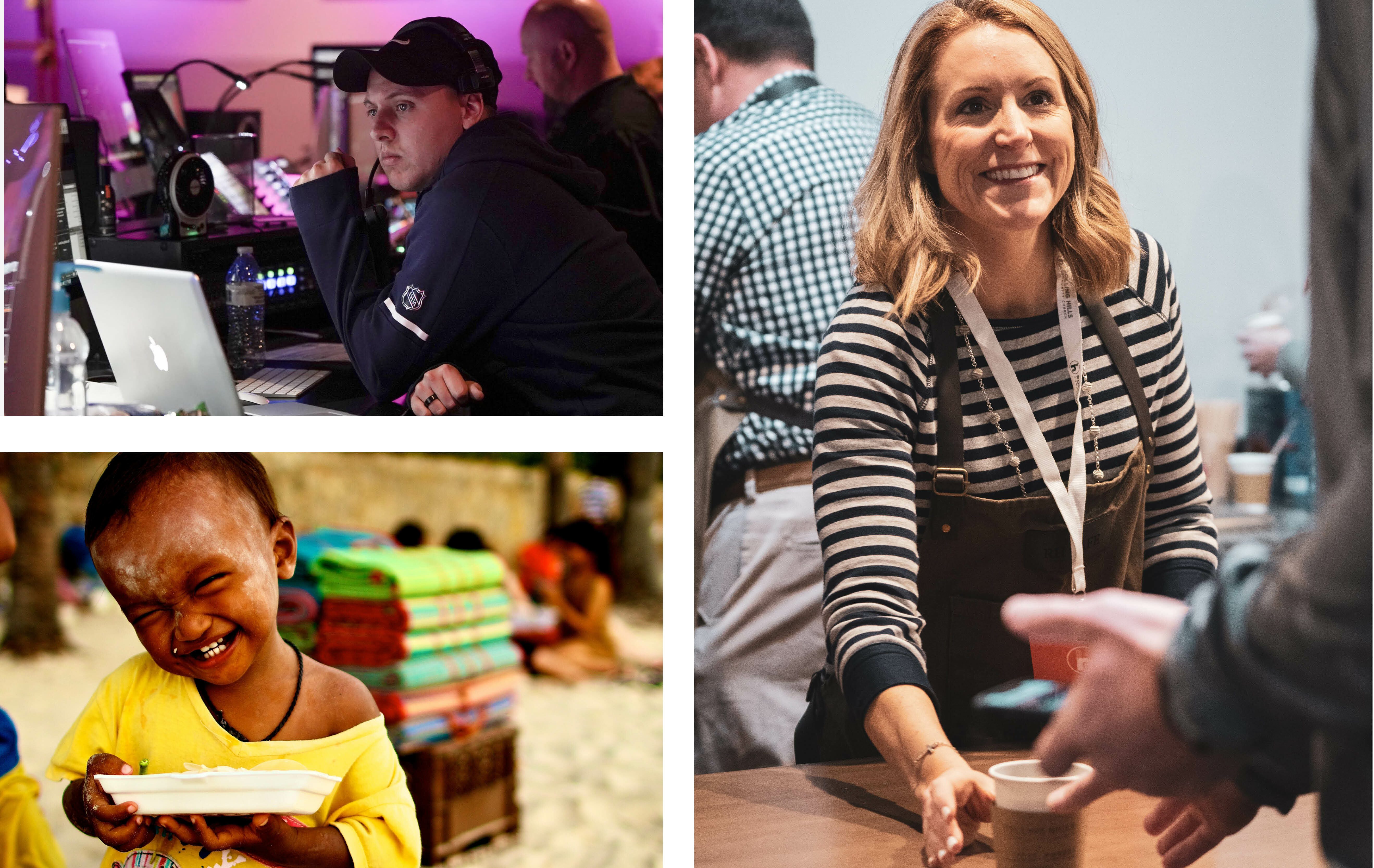 The practice of serving others is one of the clearest pictures we see in the life of Jesus. His whole life was centered around the service of others.
WE ARE CALLED TO
MODEL SERVICE AS WE
INTERACT WITH OTHERS.
Some ways you can serve by discipling others:
Community Group Leader

Marriage Mentor

A6 or C3

Family Ministry Leader

International and Local Missions
---
We make it a practice to serve those God has put around us.


We make it a practice to weekly serve our church to build the kingdom.


We serve because Christ first served us.
WHAT'S YOUR NEXT STEP?
Want to know how God equipped you to serve?


Be a part of the CORE serving Team.


---
EXTRA RESOURCES
‣ "Spiritual Leadership" by J. Oswald Sanders
---
PEOPLE OF GOD GROWING UP PRACTICES
< ALL PRACTICES COMMUNITY >